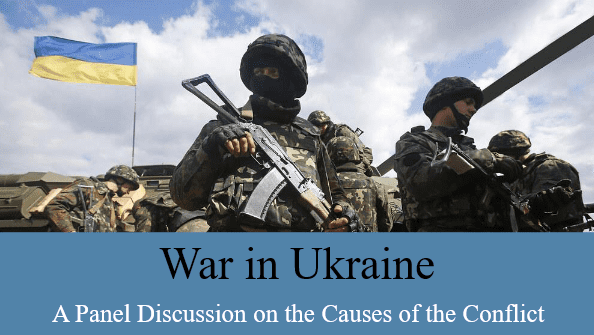 War in Ukraine
A Panel Discussion on the Causes of the Conflict
The Chair of International Relations hosts a Panel Discussion on the Causes of the Conflict between Russia and Ukraine.
Prof. Dr. Rafael Biermann will moderate this discussion. The invited panelists are Moritz Gathmann, the Chief Reporter and Ukraine Correspondent for Cicero Magazine and Dr. André Härtel,  a researcher at the German Institute for International and Security Affairs. 
The discussion will take place at 9th of june at 6:30 pm in Astoria Hörsaal, Unterm Markt 8, 07743 Jena.
Note: This discussion will be held in english. Click here [pdf, 92 kb] de to see the event flyer